Romanians will use violence to stop the very first immigrant camps being built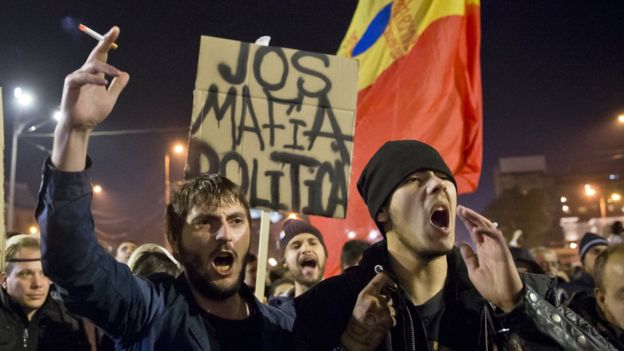 The county of Satu Mare, in Romania, has been picked as the site to set up the very first immigrant camps in the country. The immigrants are scheduled to arrive in February, and will be moved into camps around the city of Ardud.
When local people heard the news they were furious.
Mayor of Ardud, Ovidiu Duma told B1.ro news: "I want to say very bluntly: the village of Mădăras and city of Ardud do not agree with carrying out this project."
Representatives from Ardud wrote on their website that "We do not agree under any circumstances that this is legal – it is not legal. And we are willing to resort to violence."
"Let everyone know this thing: those in charge of the project, if it is implemented, it will lead there [to violence]. And we will tell you now: do not be surprised."
"We do not want it to be like it is in foreign countries; to be afraid to let children go to school alone, or wives alone on the street."
"And here is the problem with not defending the Romanian state or citizens: we will defend our families."
Local Romanians are particularly upset about the cloak-and-dagger methods used by Frères România, the Representative Association which is co-ordinating the project.
At first they said that the project was to provide homes for elderly Romanians, but in January, they suddenly revealed that they were hiring people to work in the newly-built immigrant camp.
The people behind the camps are 100% aware that the majority of Europeans are against immigrant camps and mass immigration, so why does it still go on if the countries in Europe are supposedly all democracies?
Mainstream politicians don't want to do what people say, and this is why alternative parties are rising. Mainstream politicians, left or right, all believe that the West must "diversify", and that being "too White" is a problem.
And the fact is people just don't like mass immigration, and they also don't like how majority White areas are chased down and forced to accept "diversity" policies.
It's White genocide, and this reality is really starting to sink in. If you stand with us, help us get the word out by joining our world-wide March Against White Genocide – March 19th, 2016.
https://whitegenocideblog.whiterabbitradio.net/wp-content/uploads/2015/12/Header-12.15-300x91.png
0
0
gar5
https://whitegenocideblog.whiterabbitradio.net/wp-content/uploads/2015/12/Header-12.15-300x91.png
gar5
2016-02-09 17:46:49
2016-02-09 17:46:49
Romanians will use violence to stop the very first immigrant camps being built