Katherine Dettwyler was fired from the University of Delaware after stating on Facebook that Otto Warmbier, being one of the "young, white, rich, clueless white males," deserved to die. She also spread Fake News about interracial rape, inverting reality by blaming White men for the crime. Warbier died as a result of imprisonment in North Korea, but this professor justified his death just because of the color of his skin.
It's a difficult task for a White man to get an education when the university system is full of anti-White professors like this woman.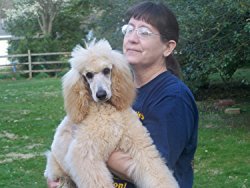 Katherine Dettwyler
Starting a family costs money, and a college education is often one of the steps young White men take to achieve that goal. Without money, starting a family can be difficult. This is where the definition of genocide comes in.
Destroying the economic existence of a group is genocide according to the legal definition set by the U.N. This is part of White genocide.
Otto Warmbier was perceived as White by this sick professor and provided her a target to lash out at with her genocidal anti-White rant. No doubt she has had a detrimental effect on many young White men who were forced to take her class. The world is a better place without her teaching.
https://whitegenocideblog.whiterabbitradio.net/wp-content/uploads/2015/12/Header-12.15-300x91.png
0
0
H.Avenger
https://whitegenocideblog.whiterabbitradio.net/wp-content/uploads/2015/12/Header-12.15-300x91.png
H.Avenger
2017-07-10 19:34:37
2017-07-10 19:34:37
Sick Anti-White Professor Fired For Celebrating Student's Death