Here we go again – EU will legally force Eastern Europe to take immigrants if they don't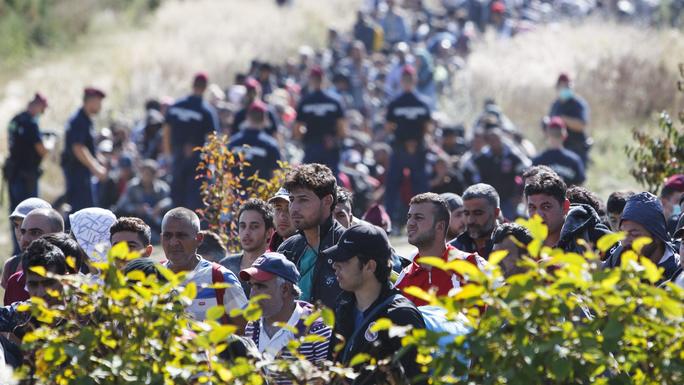 Antonio Guterres, the head of the UN refugee agency (UNHCR) has told Europe it should be taking in "massive" amounts of so-called "refugees".
"A massive resettlement programme needs to be put in place for Syrians, but I would expect also for refugees in general"
"And when I mean massive, I mean hundreds and hundreds of thousands of people, not just what has been discussed until now in relation to resettlement."
Since about Summer 2015, the EU Diversity dictators have turned their eyes towards Eastern Europe, and are trying to send immigrants there.
German Foreign Minister, Frank-Walter Steinmeier, said that if Poland, Hungary, and the Czech Republic and Eastern European countries do not agree to take asylum seekers, the European Union will legally force them to.
"If there is no other way, the issue will have to be resolved by legal action," said Steinmeier.
German Chancellery chief, Peter Altmaier, said "Our befriended neighbors in eastern Europe will soon have to recognize that every modern country that wants to prevail amid globalization cannot ignore migration,"
Viktor Orban has fought back at the EU's demands, and said "We have the suspicion that in Europe secretly or behind-the-scene [migrant] voters are being imported"
Immigrants tend to vote for open border parties, and while it's certainly true that mass immigration benefits open border parties, there is another reason.
Notice how no one ever demands open borders, "diversity", or "refugee resettlement" of any non-White country?
Politicians at the very top of the European, Australian, Canadian, and American political systems are far more interested in eliminating majority White countries with their "diversity" agenda.
Eastern Europe has so far escaped their agenda, and that's why people are demanding things of them.
What this "diversity" really is, is White genocide because they are deliberately trying to get rid of us. That fits the legal definition of genocide exactly – and there's nothing they can say otherwise.
https://whitegenocideblog.whiterabbitradio.net/wp-content/uploads/2015/12/Header-12.15-300x91.png
0
0
gar5
https://whitegenocideblog.whiterabbitradio.net/wp-content/uploads/2015/12/Header-12.15-300x91.png
gar5
2015-12-20 06:22:47
2015-12-20 06:22:47
Here we go again – EU will legally force Eastern Europe to take immigrants if they don't