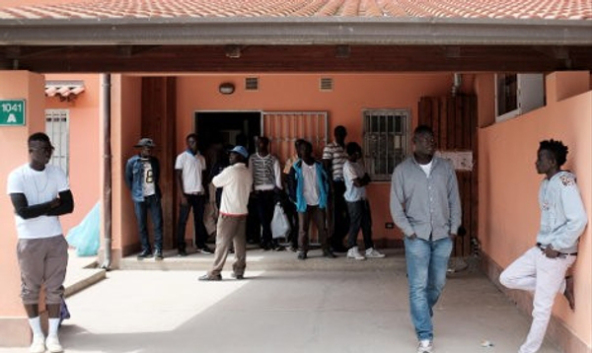 120,000 African and Muslim illegal immigrants will be moved from Italy and Greece "within days", according to Ansa, an Italian news organization.
The plan is to move them to Estonia, Luxembourg, Sweden, and other EU countries, before the next EU summit on October 15th.
This decision was voted on last month by EU interior ministers and was passed, despite being opposed by a sizable number of interior ministers.
French President Francois Hollande has said countries which do not play ball, could face sanctions.
"The sanctions exist. So these countries will be putting themselves in a situation where what they are receiving from Europe could be suspended" he said. "You cannot ask Europe for support and refuse when Europe asks for solidarity."
Anna Aloisi, the mayor of the Italian town of Mineo, which is close to an asylum center, spoke about how the tsunmigration has effected the town.
"How do you control 4,000 migrants?" she said. "The centre becomes a town in itself, which doesn't help integration."
"Mineo is a town of 5,000 people, but many of them are elderly and there are few youngsters. So the arrival of coloured migrants, all of them young, who hang around doing nothing, often make the townsfolk afraid."
"The citizens see the migrants are taken care of, have a hot meal, a roof over their heads, when they struggle to have a hot meal themselves, it sparks jealousies, anger,"
The EU and the UN are making, altering, scraping, and ignoring laws in order to keep as many illegal immigrants inside of Europe – it is all part of their agenda to get rid of Europe's White majority.
For example, last year the UN told Spain it was not allowed to instantly deport African illegal immigrants.
This anti-White agenda has many names, but the most accurate and deadly name for it is White Genocide, because "diversity" is all about getting rid of the White areas.
https://whitegenocideblog.whiterabbitradio.net/wp-content/uploads/2015/12/Header-12.15-300x91.png
0
0
gar5
https://whitegenocideblog.whiterabbitradio.net/wp-content/uploads/2015/12/Header-12.15-300x91.png
gar5
2015-10-08 07:49:11
2015-10-08 07:49:11
120,000 illegal immigrants to be moved to Estonia, Luxembourg, and Sweden in a few days.