Swedish police sent to defend immigrants who got away with gang-raping woman in a wheelchair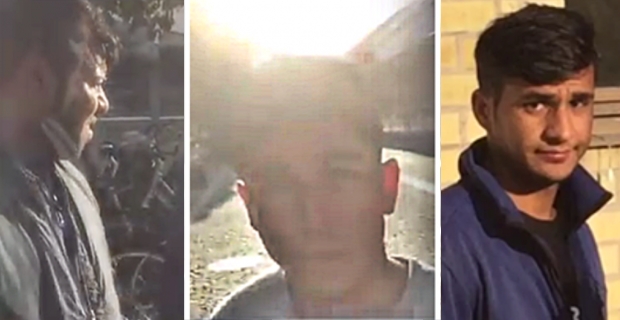 A wheelchair-bound woman on the Swedish island of Gotland says that 5 or more North African/Middle Eastern men gang-raped her for several hours.
The Swedish courts ruled that it wasn't rape because she didn't fight them, so all charges have been dropped. The woman says that she was too scared to fight them, but she did cry "no" throughout.
Outraged Swedes started protesting at an asylum center on the island demanding justice, and now the police have been sent to protect the immigrants.
Police investigator Mats Holst says police reinforcements were sent because people were trying to "influence the legal system," and the police will not allow people to "take the law into their own hands."
He also said people were making too much of a big deal about it, and that "Gotland is relatively, compared to other places, very safe."
Wow. This is insanity.
Wake up! The elite are trying to get rid of you. It's White genocide. And it's not just happening in Sweden, if you live in a Western country – it's happening in your country too.
https://whitegenocideblog.whiterabbitradio.net/wp-content/uploads/2015/12/Header-12.15-300x91.png
0
0
H.Avenger
https://whitegenocideblog.whiterabbitradio.net/wp-content/uploads/2015/12/Header-12.15-300x91.png
H.Avenger
2016-10-10 19:06:08
2016-10-10 19:06:08
Swedish police sent to defend immigrants who got away with gang-raping woman in a wheelchair