Sicily in chaos – African crime gangs are fighting a turf war against the Mafia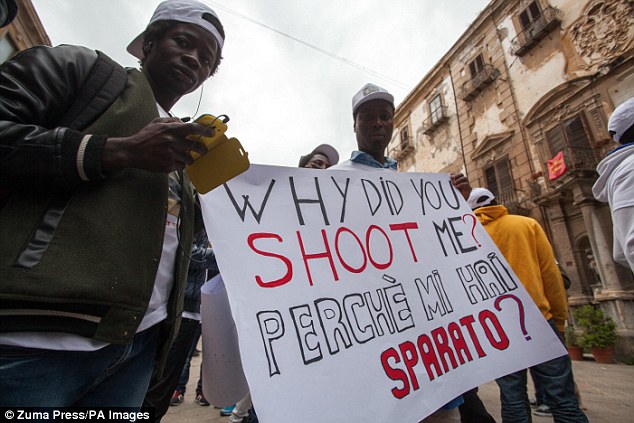 The chaos is increasing in Palermo, Sicily, where the Cosa Nostra Mafia are fighting a turf war against African criminal gangs which have taken advantage of Europe's open borders.
A Gambian man was shot in the back of the head in the street by an assassin, who thought he was a member of an African criminal gang.
Despite being shot in the head, the bullet missed his brain and the Gambian man has survived.
The Mayor of Palermo, Leoluca Orlando, said "Palermo is no longer an Italian town. It is no longer European. You can walk in the city and feel like you're in Istanbul or Beirut."
"In the past, when the Mafia was more powerful, it prevented any immigrants from entering the city. Until I was 30 years old, I never saw an African or Asian in Palermo" he said.
"The Mafia has not understood that the city has changed. We are now a city of immigrants, and the Mafia bosses no longer sit in the mayor's chair."
"Palermo is a Middle Eastern town in Europe. It is a mosaic city and we are happy about that."
Europe is against immigration, legal and illegal. If the Mafia represents European's views more than their politicians, then something is very, very wrong in politics.
And indeed that is true, Europe's elite want to "diversify" every country on the majority White continent. They no longer want White majorities.
This agenda is not a social policy or any of that malarkey – it is just outright genocide. The legal definition of genocide means that there someone is trying to get rid of a group by any means.
White countries and only White countries are forced to embrace "diversity", i.e. become less White.
It really doesn't take a genius to work out that "diversity" is just the elite's code word for White genocide.
https://whitegenocideblog.whiterabbitradio.net/wp-content/uploads/2015/12/Header-12.15-300x91.png
0
0
H.Avenger
https://whitegenocideblog.whiterabbitradio.net/wp-content/uploads/2015/12/Header-12.15-300x91.png
H.Avenger
2016-04-22 19:26:03
2016-04-22 19:26:03
Sicily in chaos – African crime gangs are fighting a turf war against the Mafia