Globalists say Native Swedes need to be integrated into the global Sweden

Swedish state TV is now airing an advert saying that the old Sweden must be destroyed to make way for a global state.
This anti-White propaganda features various people of various ethnicities each saying a line.
The advert says:
"There is no path back. Sweden will never be as before. Europe is in transformation. And Sweden needs to be a safe haven for refugees."
"Now we need to find path forwards, and a way for everyone to live together."
"It is time to realize that new Swedes will take up space with culture, language, and customs. And it is time to see that as a positive force."
"To be Swedish has to be more than skin color and place of birth. It has to be you, me, and everyone together."
"It's not only the new Swedes who need to be integrated. Everyone needs to be integrated, even native Swedes."
Have you ever noticed how these Globalists only ever target certain countries? Pretty weird, huh?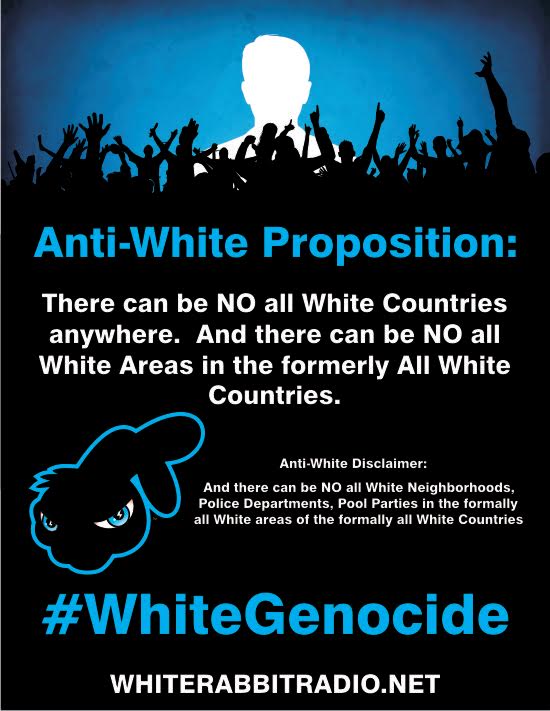 https://whitegenocideblog.whiterabbitradio.net/wp-content/uploads/2015/12/Header-12.15-300x91.png
0
0
H.Avenger
https://whitegenocideblog.whiterabbitradio.net/wp-content/uploads/2015/12/Header-12.15-300x91.png
H.Avenger
2016-09-21 17:10:35
2016-09-21 17:10:35
Globalists say Native Swedes need to be integrated into the global Sweden