German government to protestors: You must accept immigrants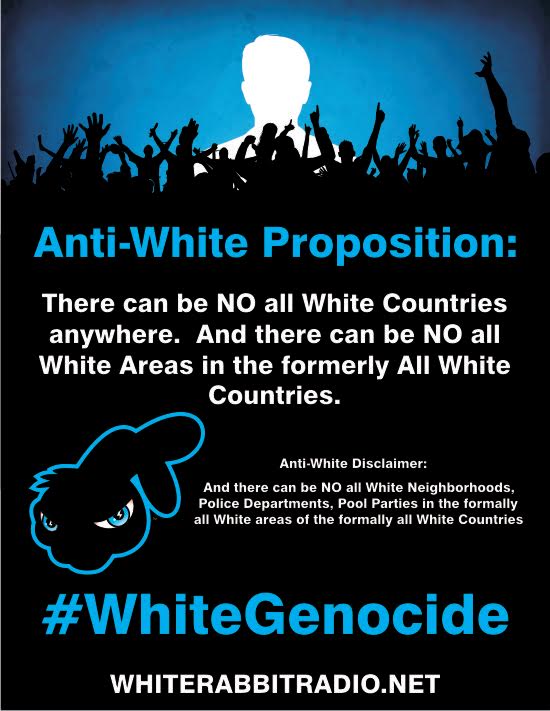 10,000 German citizens had gathered in Dresden on Monday to protest against mass immigration. Also a group called P.E.G.I.D.A. (Patriotic Europeans against the Islamization of the West) were protesting as well.
Angela Merkel's spokeswoman, Christiane Wirtz, said "In the name of the government and the chancellor I can say quite clearly that there is no place in Germany for religious hatred, no matter which religion people belong to."
"There is no place for Islamophobia, anti-Semitism or any form of xenophobia or racism…"
According to Yahoo news, the protestors "say they are not against immigrants but want to protest against Islamic extremism and the influx of asylum-seekers."
Anti-Whites give us two choices: accept everything that they do and say, or get called names like "racist", "extremist", "bigot", "hater", etc.
This was a common tactic of the Soviet regime as well, in fact the word "racist" was developed by Leon Trotsky in 1930.
Today, anti-Whites use words like this to promote their belief that White countries and areas are the problems, and "Diversity" is the solution.
If "Diversity" is their solution to the "White problem", then it is a code word for White genocide.
https://whitegenocideblog.whiterabbitradio.net/wp-content/uploads/2015/12/Header-12.15-300x91.png
0
0
H.Avenger
https://whitegenocideblog.whiterabbitradio.net/wp-content/uploads/2015/12/Header-12.15-300x91.png
H.Avenger
2014-12-15 19:19:29
2014-12-15 19:19:29
German government to protestors: You must accept immigrants