Flat White Reaction–Starbucks Not Enjoying Conversation About Race
Well, that didn't take long. No sooner did Starbucks and USA Today announce their initiative to talk about race than the coffee empire's vice president for communications dumped his Twitter account.
According to Business Insider, VP Corey duBrowa "deleted his account because he was attacked by critics of the campaign."
"I was personally attacked through my Twitter account around midnight last night and the tweets represented a distraction from the respectful conversation we are trying to start around Race Together," duBrowa said. "I'll be back on Twitter soon."
Does anyone doubt that some of the "attacks" were from the white customers who pay duBrowa's massive salary, and who don't much care for a serving of anti-white vitriol with a $5 latte?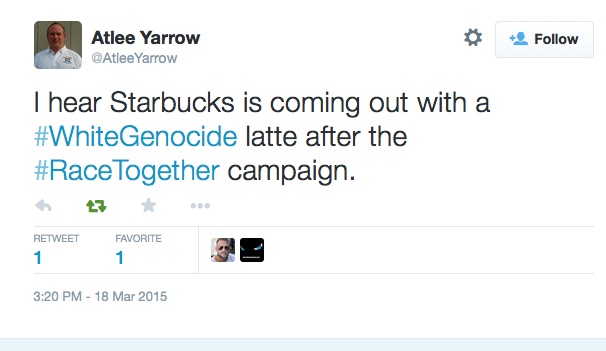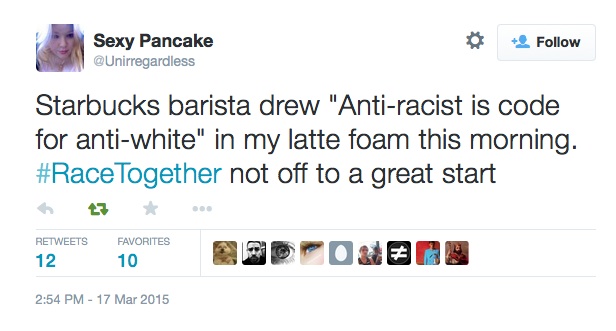 https://whitegenocideblog.whiterabbitradio.net/wp-content/uploads/2015/12/Header-12.15-300x91.png
0
0
H.Avenger
https://whitegenocideblog.whiterabbitradio.net/wp-content/uploads/2015/12/Header-12.15-300x91.png
H.Avenger
2015-03-18 22:05:59
2015-03-18 22:05:59
Flat White Reaction–Starbucks Not Enjoying Conversation About Race