US: Secret targeting of White neighborhoods for forced "diversity"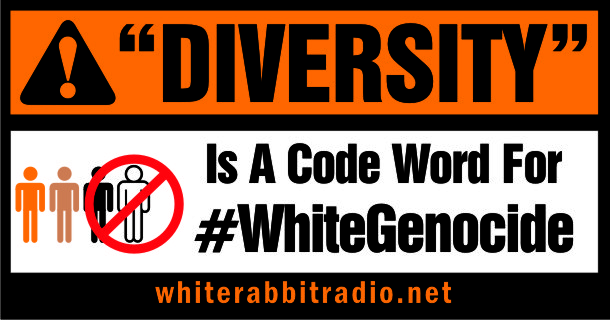 It's being described by anti-Whites as "fair housing" and "de-segregation", but the Department of Housing and Urban Development's (HUD) new laws are all about getting rid of White areas.
The New York post has revealed this month that the Obama government is collecting information about you, your family, and your friends, in order to create a secret database so that it can address "inequalities" between White and non-White areas.
"Secret" may make it sound like a conspiracy theory, but what do you call it when it is being censored from the mainstream media.
This database will be used by HUD to target White areas and order them to build more section 8 housing. Inner-city residents would then be moved into White suburbs, in an attempt to make them minority White.
The database along with the all legal paperwork is being quickly finished before Obama leaves office.
The new law will give HUD the ability to withhold grant money from areas that don't do what it says, and even sue them in court.
Segregation meant that races were forced to separate legally – this law legally forced races to mix. Since this ideology is only demanded for White countries, it amounts to a campaign of White Genocide.
https://whitegenocideblog.whiterabbitradio.net/wp-content/uploads/2015/12/Header-12.15-300x91.png
0
0
H.Avenger
https://whitegenocideblog.whiterabbitradio.net/wp-content/uploads/2015/12/Header-12.15-300x91.png
H.Avenger
2015-07-22 22:36:00
2015-07-22 22:36:00
US: Secret targeting of White neighborhoods for forced "diversity"